Outsmart
Your Disease™
ImmunityBio is developing cell and immunotherapy products that are designed to help strengthen each patient's natural immune system, potentially enabling it to outsmart the disease and eliminate cancerous or infected cells.
Our COVID-19 Research
Our researchers are developing COVID-19 vaccines that are designed to be more practical to make, store, and distribute than existing vaccines, with the potential to protect people from current and future SARS-CoV-2 variants and also be a boost to current COVID-19 vaccines.
Finding Better Treatments for Bladder Cancer
More than 500,000 people are diagnosed with bladder cancer globally every year—and the disease claims more than 200,000 lives. Learn what ImmunityBio is doing to help patients live longer, healthier lives.
Solutions for Patients
Many therapies for treating cancer and infectious diseases severely weaken the immune system—the human body's most important natural disease-fighting weapon. But ImmunityBio creates targeted, personalized immunotherapies that are designed to strengthen the immune system and enable it to outsmart your disease.


Opportunities for Trial Investigators
Natural killer cell-based immunotherapies are key to future cancer treatments. Our investigational NK-92®-engineered cells have demonstrated wide therapeutic potential across multiple tumor types, and, in clinical studies, have proven to be well-tolerated, making them ideal for clinical trial investigations.


Solutions for Research Scientists
Our NK-92® cell line provides a versatile bioanalytical testing solution that helps researchers develop functional killing assays that are more consistent and reliable than donor blood and reporter gene assays.


At ImmunityBio, we envision a day when we no longer fear cancer, but are able to conquer it, thanks to the biological wonder that is the human immune system. Our scientists are working to develop remarkable new therapies that harness that inherent power by amplifying both branches of the immune system, attacking cancerous or infected cells today while building immunological memory for tomorrow. The goal: to reprogram the patient's immune system and treat the host rather than just the disease.
Smart Therapies for Difficult Diseases™
Our investigational immunotherapy products are tailored to each patient's needs. We employ a "triangle" offense designed to deliver durable, complete responses in cancer and infectious diseases.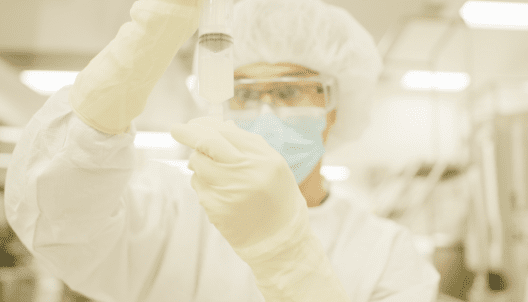 Investigational Cancer Therapies
ImmunityBio's platform addresses the entire immune system beyond the limitations of chimeric antigen receptor T-cell (CAR-T) therapies and checkpoint inhibitors by activating the natural killer cell, T cells, macrophages, and inducing memory through dendritic cells. Clinical trials orchestrating these unique therapies, which harness both the innate and adaptive immune system, are in progress across multiple tumor types.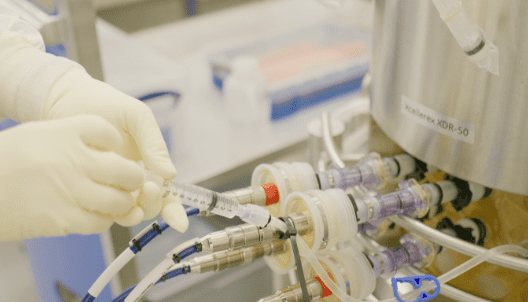 Investigational Viral Therapies
Infected cells, like cancer cells, can be exposed to enable recognition and killing by our natural killer cell and T cell platforms. Current clinical trials addressing HIV, COVID, and infectious diseases are in progress. A second-generation human adenovirus (hAd5) vector serves as a platform to deliver specific viral sequences and educate our immune system to clear the infected cells. The potential to administer these vaccines orally will enable greater global access.
ImmunityBio is continuously pursuing new immunotherapies designed to attack disease by enhancing the patient's immune system, not weakening it.
A Robust Clinical Pipeline
ImmunityBio's investigational immunotherapies are currently being studied for cancer and infectious diseases in a range of clinical trials at various stages.
Data show that ImmunityBio's combination immunotherapy, Nant Cancer Vaccine, is potentially effective in pancreatic...
read more